2018.11.17
Congratulations to Taiwan's Most Outstanding Enterprises!!Corporate Comprehensive Performance winner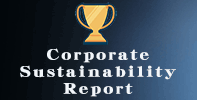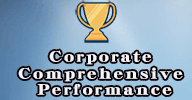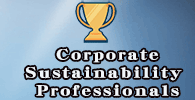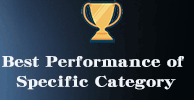 Renowned as the Oscar Awards for Taiwan Corporate Sustainability, the TCSA today (November 17) announced the winning enterprises for the TCSA Corporate Comprehensive Performance Awards! This year the 11th Annual Taiwan Corporate Sustainability Awards in 2018, included "The Most Prestigious Sustainability Awards-Top Ten Domestic Corporate" and the TOP50 Taiwan Corporate Sustainability Award winners. This 11th Annual event's Top Ten Domestic Corporate award winner was once again the Taiwan Semiconductor Company. This year's award included selection across the three ESG dimensions of environmental protection and sustainability (E), social inclusion (S), and corporate governance (G), with judging performed by a coterie of 343 volunteers judges for the first round, 9 senior judges for the second round selections, and 7 Finalist Judges for the final corporate presentations ensuring a fair and impartial judging process. Each selected winning corporation displayed outstanding performance in ESG efforts, serving as benchmark leaders for Taiwan's domestic industry.
Top Ten Domestic Corporate winners: Manufacturers take the lead, while E.SUN Financial Holdings delivers stellar performance

Among this year's "Top Ten Domestic Corporations Award" winners, half were manufacturers, with E.SUN Financial Holding as the sole financial enterprise recognized amongst the Top Ten. Other winners includes the Far Eastern New Century Corporation, ASUSTeK Computer, and Taiwan Mobile who were once again honored with recognition. Additionally, Sinyi Realty Inc. and CTCI Corporation were again recognized among the service industry enterprises competing; the AU Optronics Corporation also advanced from ninth place last year to third place this year, evincing its assiduous efforts for sustainability.
All industry sectors striving for sustainability ensures Taiwan's competitive renewal
Ambassador Eugene Chien, Chief Convenor of this year's Awards noted that the TOP50 Taiwan Corporate Sustainability Award winners: covered a vast expanse of industry sectors and highly diverse corporations. Each participating corporation demonstrated their best practices and exemplary efforts to transform their ideals into actions, with corporate leadership ensuring sustainability strategies were integrated holistically into corporate operations principles and concepts, as each company viewed efficacious results performance as critical factors to consider along with positive financial performance and operational growth.
This year the Taiwan Institute for Sustainable Energy and the College of Business, National Taipei University, collaborated in launching the Taiwan Sustainability Index (TWSI). Among the indexed enterprises for the past three years, are the TCSA Top Ten Domestic Corporate winners' as Constituent stocks.
In light of risk analysis and holistic investment performance considerations, the Taiwan 50 Index and TWSI, indicate exceptional performance results.
Corporate Giants gather for the GCSF to share in the glory
The total number of TCSA participating enterprises to date has accumulated to 236 companies, whose annual operating income is equivalent to 82% of Taiwan's 2017 GDP. The awards have enjoyed the presence of major corporations to share in exchange at the platform, but this year with addition of the Global Corporate Sustainability Forum (GCSF), more than 1,000 dignitaries and global senior corporate executives will be in attendance. The Awards Ceremony will be held Thursday, November 22, at the Grand Hotel, Taipei, and all sectors of the community and industry are welcome to attend.
A major global gathering: the GCSF Global Corporate Sustainability Forum
This year will mark the inaugural GCSF to be held November 22-23 at the Grand Hotel, Taipei, with a total of 10 events and activities, along with presentations by 40 domestic and international experts sharing about CSR related topics and issues, and the entire community and industry are invited to register for particip ation. (register by scanning the QR Code for registration).