2018.11.12
Cheers for Taiwan's Most Transparent Corporations! The 2018 TCSA Awards Winners are Announced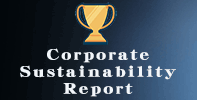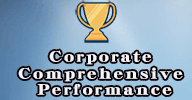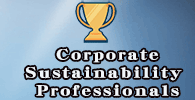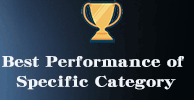 The Taiwan Academy for Corporate Sustainability organized "Eleventh Annual 2018 Taiwan Corporate Sustainability Awards" (TCSA) award winners have been announced! The winner of the Annual Outstanding Report was once again the Sinyi Realty Group and Far Eastern New Century. This year saw 148 corporations participating in Chinese or English reportage, with a diverse variety of corporations and industries represented. The CSR reportage transparently disclosed Corporate Governance, Social Inclusion, and Environmental Sustainability dimensions with robust contents explaining sustainability efficacy performance and their interrelation with the UN SDGs. The winning corporations all demonstrated high levels of transparency, gaining and maintaining their stakeholder and employee trust, while laying the sound and solid foundations for their future progress toward sustainable development.

TCSA Award Winners Attract Investors and Attention Among Business Graduates
The Presiding Convenor of the TCSA Awards, Ambassador Eugene Chien, noted that the Social Responsibility Index (SRI) has already earned a reputation as a trend in the international investment community, so he is very pleased that Taiwan corporations are able to participate in the TCSA as an effective platform to demonstrate their corporate sustainability. This year's Awards involved the laborious and selfless efforts of 343 volunteer judges and involvement of 92 renowned scholars, for a tremendous total of 435 judges participating in ensuring the Awards process is objective, fair, and impartial.This year's Award Winners will no doubt be the first choices for Socially Responsible Investors and new business graduates.

More than 1,000 gather for the honor of the GCSF Awards
The TCSA participating enterprises over the years have totaled 236 corporations, with a total annual operating income equivalent to two-eighths of Taiwan's 2017 GDP, and the Awards have become a source of honor and respect for participating corporations as an important platform for gathering together and sharing their experiences. This year witnessed the premiere First Annual Global Corporate Sustainability Forum (GCSF) with more than 1,000 gathered for the event. The GCSF Awards will be held Thursday, November 22, at the Grand Hotel, Taipei, in an august ceremony, and all are welcome to register for participation in the Awards Ceremony (conveniently register by scanning the QR Code).