2023.07.31
TAISE set to promote green finance in the Taiwan Sustainable Investment Forum
TAISE Set to Promote Green Finance
in the Taiwan Sustainable Investment Forum
The 3rd Taiwan Sustainable Investment Awards ceremony took place on June 30, and the awards were given to green finance pioneers.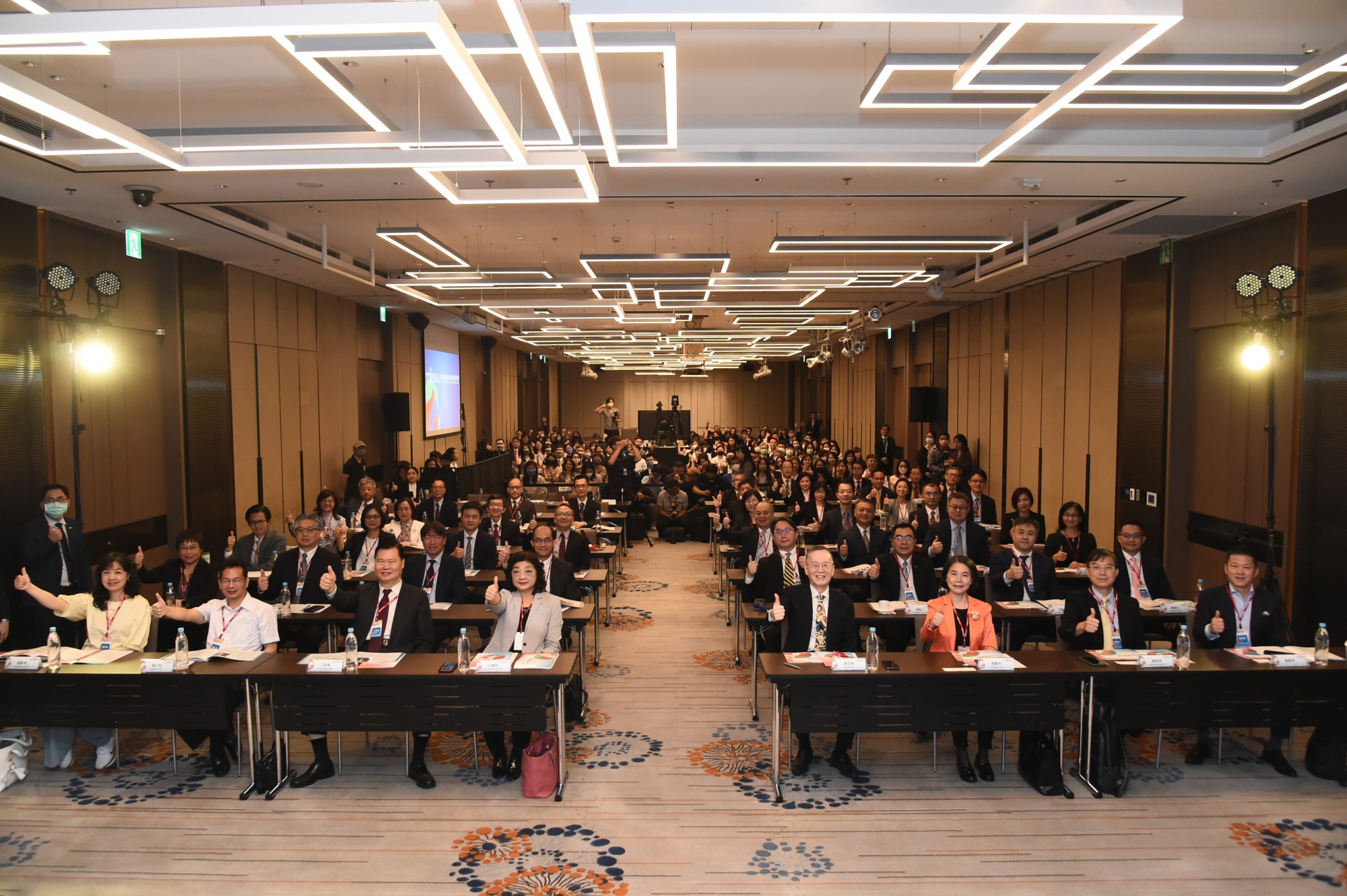 The 2023 Taiwan Sustainable Investment Forum opening and the 3rd Taiwan Sustainable Investment Awards ceremony at the Courtyard by Marriott Taipei Downtown


For Taiwan working toward a sustainable investment environment, TAISE and some national and international organizations jointly created an interactive opportunity—they not only established the Taiwan Sustainable Investment Awards (TWSIA), but they also launched the Taiwan Sustainable Investment Forum in 2023. In the forum, speakers used both in-person and virtual approaches to interact with the audience promoting the transitions for financial sustainability.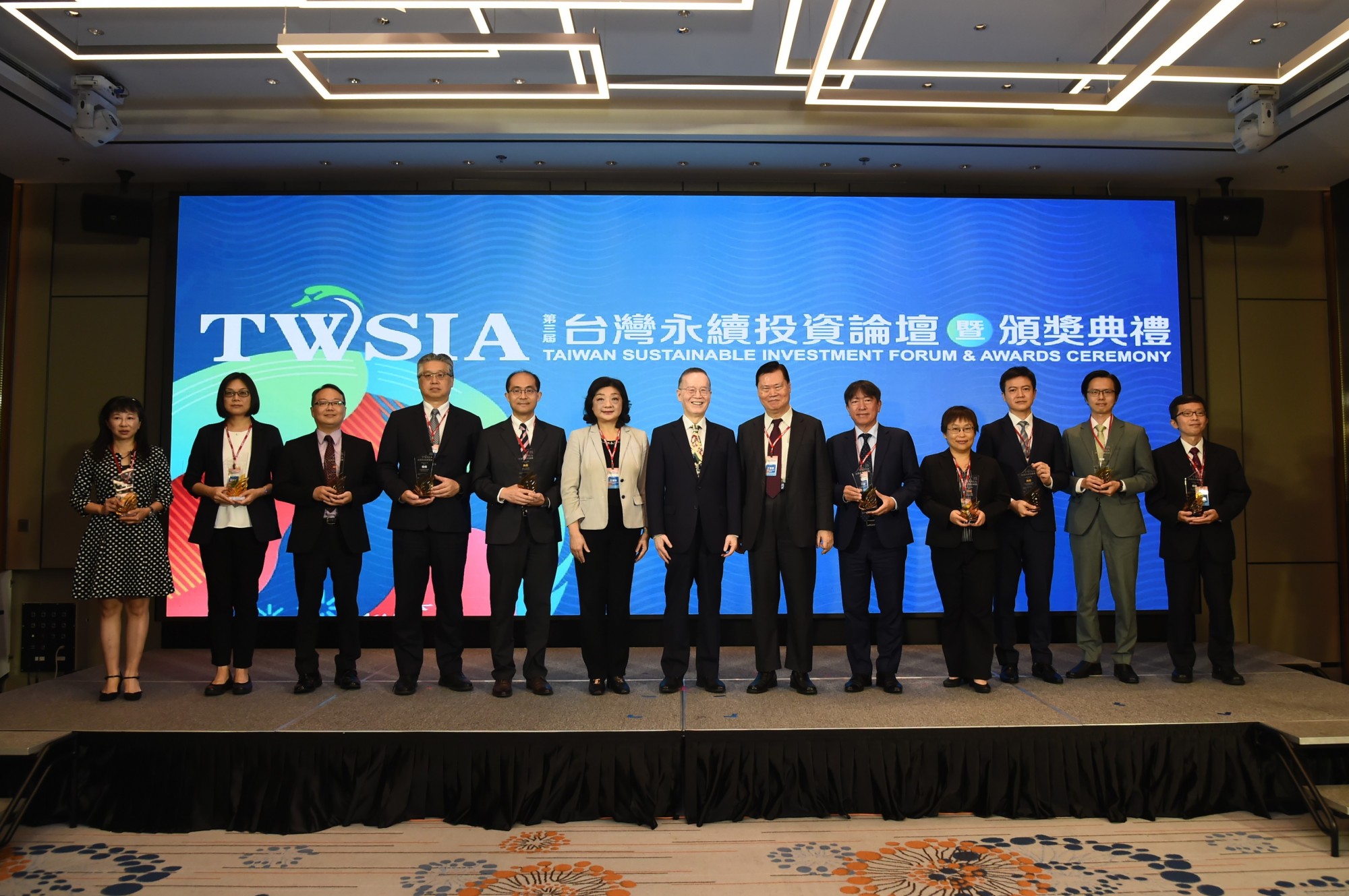 Eugene Chien, Chairman of TAISE, Wang Li-Ling, a former chairperson of the Financial Supervisory Commissions of Taiwan, and the award winner in the institutional impact category
The TWSIA has two different categories of awards: the institutional impact category and the impactful case study category. This year, notably Cathay Financial Holdings Co., Ltd. and its subsidiaries won five awards for their best performance in the management of financial services, life insurance, banking, financial securities, and investment trust in the institutional impact category. In the impactful case study category, Cathay Financial Holdings also performed well in corporate engagement and ESG innovation.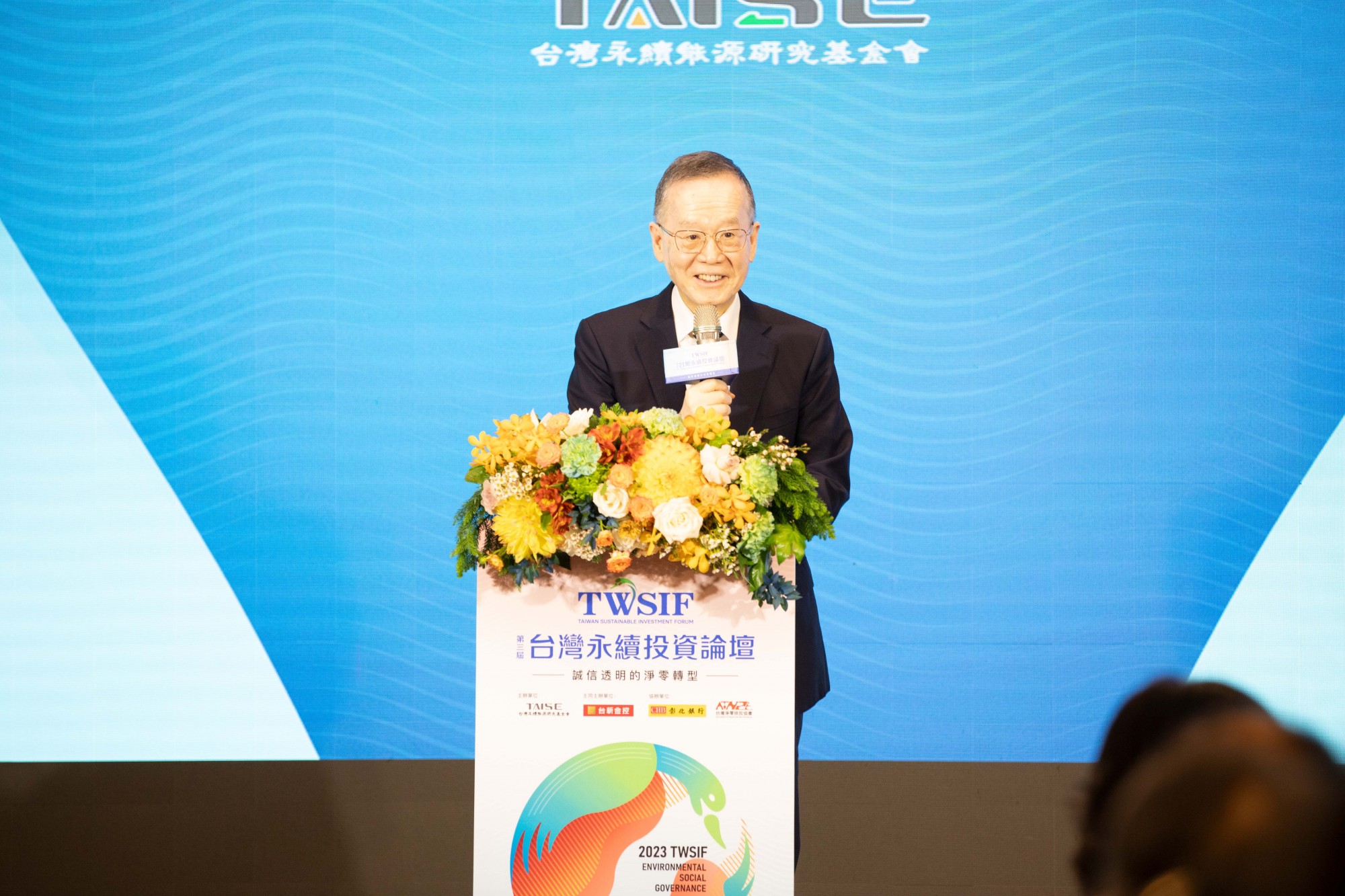 Chairman Eugene Chien encouraging the award winners to continue cultivating green finance
Eugene Chien, Chairman at TAISE, said that global sustainable funds' assets, including ESG exchange-traded funds (ETFs), hit $2.74 trillion at the end of March. ESG ETFs increased markedly and already reached $540 billion. He noted that this year TWSIA's competition reflected this hot trend in global ESG investing when award submissions increased 43% from 2022. The trend indicates that research on ESG investing and ESG investment products will be constantly developed.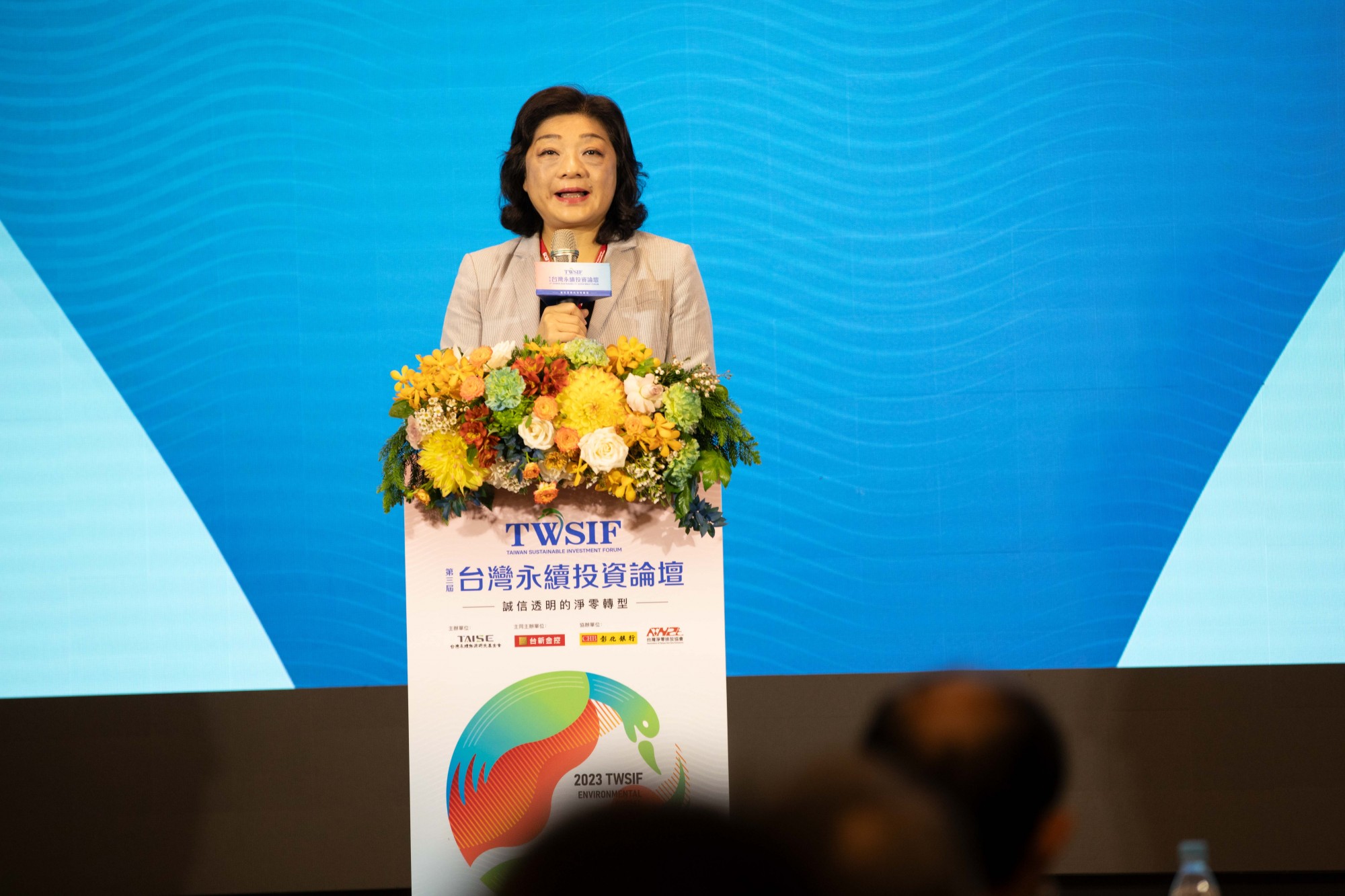 Wang Li-Ling, a former chairperson of the Financial Supervisory Commissions of Taiwan


Wang Li-Ling, a former chairperson of the Financial Supervisory Commissions of Taiwan, said that sustainable investment became the mainstream and ESG assets would reach a third of total global assets by 2025. Thus, the Taiwanese companies and financial institutions and financial regulations must be prepared to provide financial green services operated by an ecosystem platform. In addition to the issues of corporate sustainability, investors across the globe pay much more attention to how to prevent greenwashing. In 2023, net-zero transitions, transparency, and integrity were the forum theme. We invited experts from government, industry, and academia to discuss the most recent sustainable investing, its related regulation, and practice.
Masaru Arai, the chair of the Japan Sustainable Investment Forum, said that although the international frameworks for ESG data disclosure have developed at full or near capacity, the definitions of ESG factors are still vague. Particularly, protective measures for human rights, anti-corruption, and fair competition need to be further developed to provide investors with accurate information. Furthermore, Andrea Gonzalez, the director of Spain SIF asserted that in compliance with the regulatory institutions, we need to improve transparency on the performance of sustainable investing and gain society's support to join us for sustainable investment. We must act now!


The forum also featured symposiums to discuss several important topics, including sustainable investing practices and trends and the global development of sustainable investment. Additionally, TAISE and the National Taipei University of Business presented survey results of sustainable investing in Taiwan and international ESG case studies.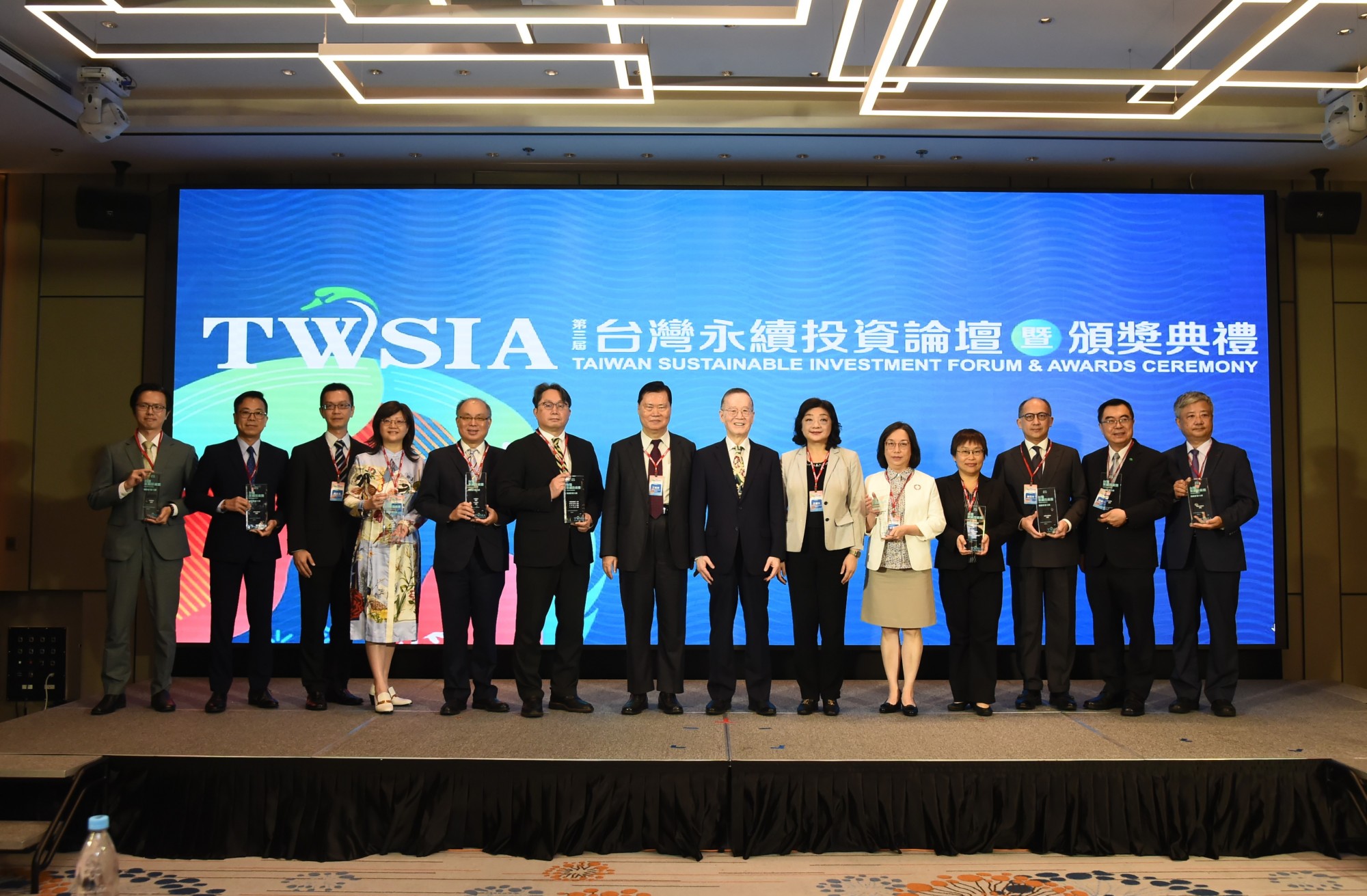 Eugene Chien, Chairman of TAISE, Wang Li-Ling, a former chairperson of the Financial Supervisory Commissions of Taiwan, and the award winner in the impactful case study category