2023.07.01
TAISE organized the Corporate Sustainability Training Workshop
TAISE organized the Corporate Sustainability Training Workshop to nourish talent and promote ESG development in cooperation with Taipei City Government.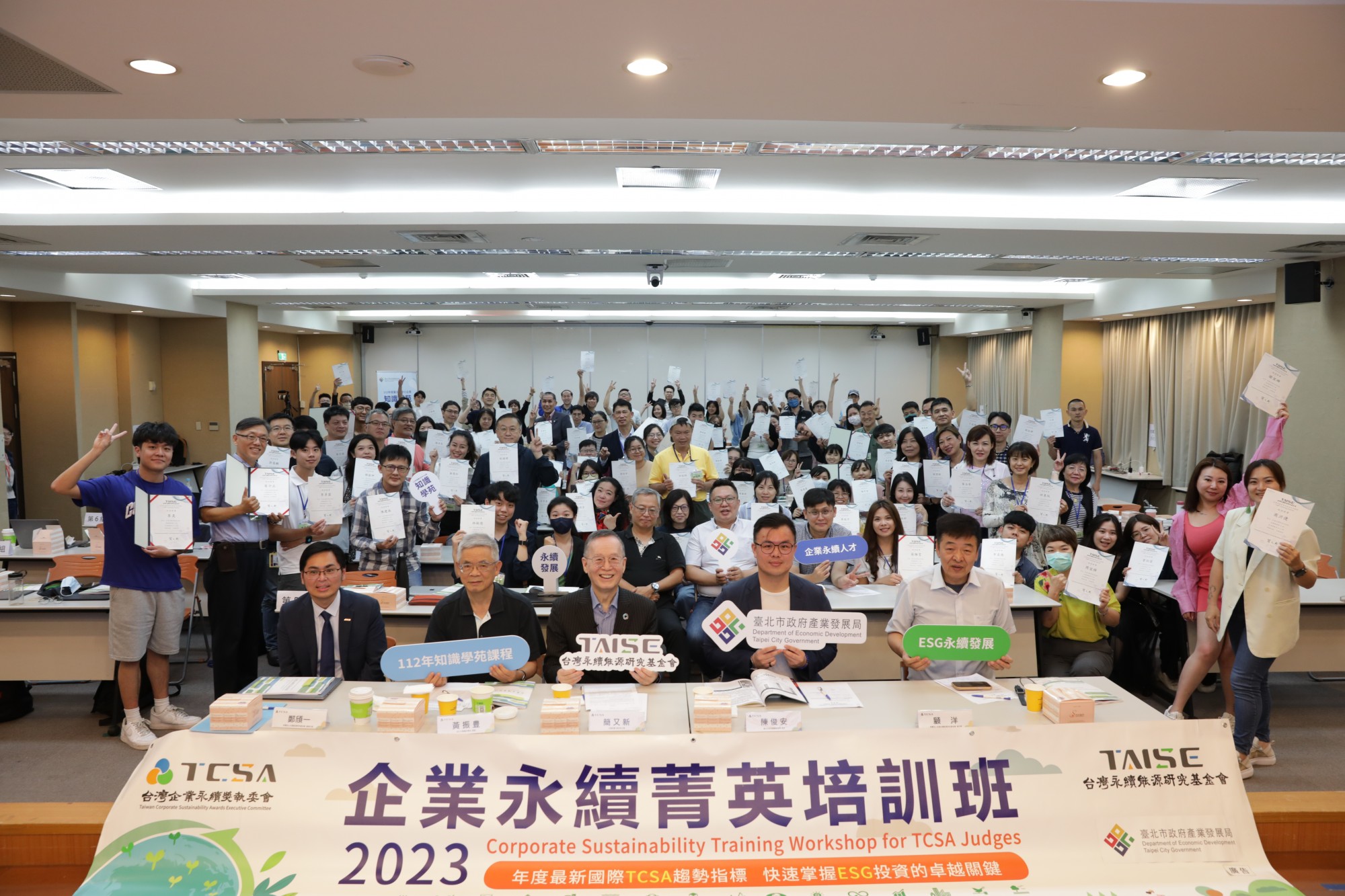 On June 11, for the first time, TAISE organized the Corporate Sustainability Training Workshop for TCSA Judges in corporation with the government of Taipei City to help small and medium-sized enterprises promote net zero and sustainability developments. Environmental sustainability experts from academia, industry, and government were invited to discuss solutions with participants for carbon emissions, water resource management, and energy crisis. In total, 97 people finished the training program to become judges of the Taiwan Corporate Sustainability Awards (TCSA).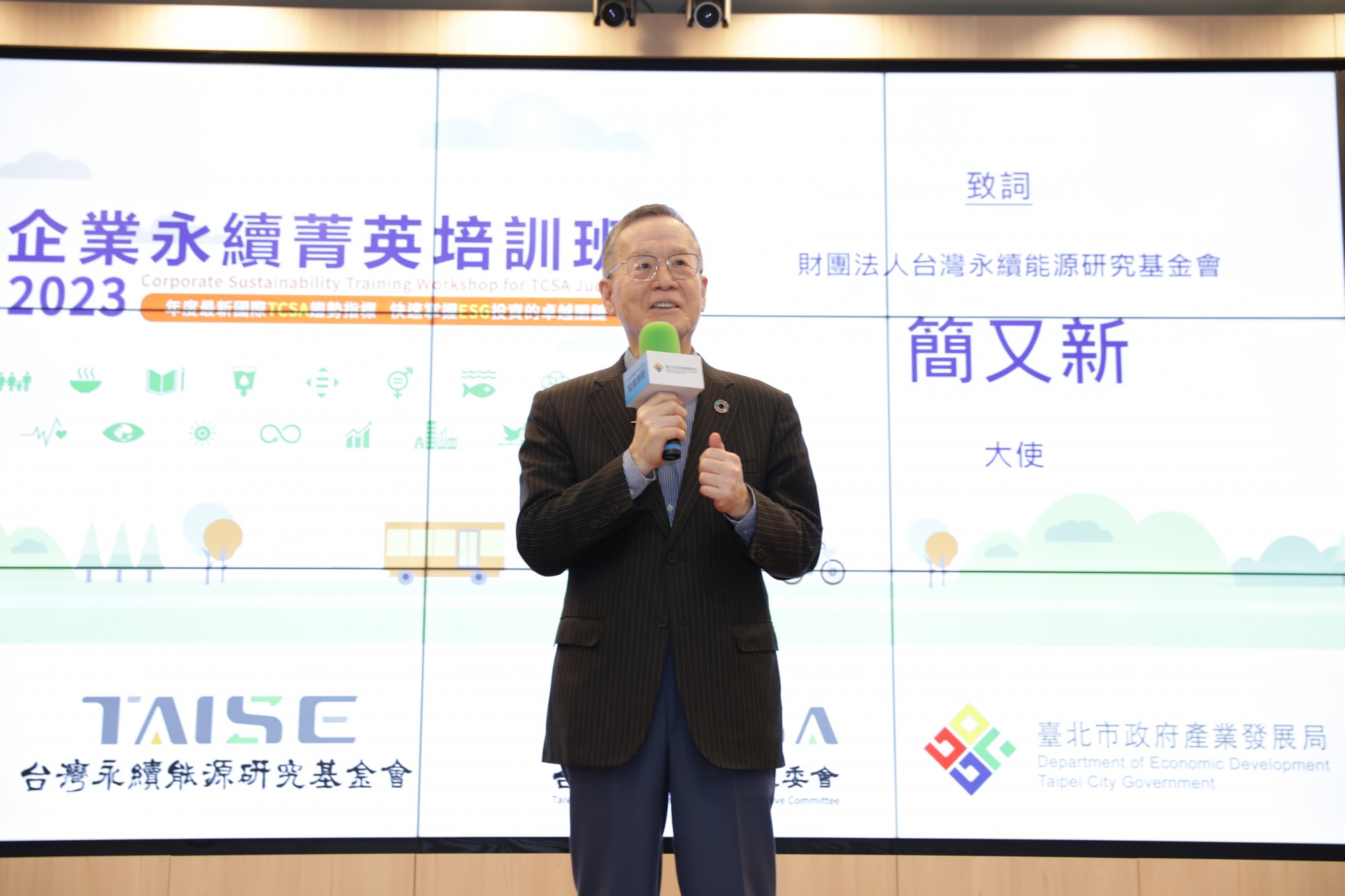 Chun-An Chen, the commissioner of the Department of Economic Development, said that ESG evaluation assesses a company's performance in the environment, society, and governance. He highlighted that the impact of corporate social responsibility and corporate finances are equally important for companies to report their ESG information. During the closing ceremony, Eugene Chien, Chairman at TAISE, said that because corporate social responsibility was already manifested in corporate operation and management, more and more people have invested in areas of sustainability development. At the workshop, the participants learned to comply with principles and rules that are related to sustainability evaluations of the business operation. Further, this practice will promote the corporate transition to sustainability.
During the two-week training program, the participants presented how to use specified strategies and methods to complete sustainability reports. For instance, they explained several sustainability indicators for TCSA that will enhance companies' capacities for sustainability. The workshop was expected to develop ESG talents for advancing sustainability in small and medium-sized businesses, ESG management, principles of sustainability and net zero. The ESG talents and their companies will build a competitive advantage in Taipei city.