2023.03.18
Volunteer Judges Participated in the Training Workshop for TCSA Judges
TAISE and Pwc Taiwan jointly organized the "Corporate Sustainability Training Workshop for TCSA Judges" beginner and advanced courses on February 10th and 17th, training over 120 students, volunteers, and assessors to enhance their professional foundations through course analysis and practical exercises.
The program was taught by Secretary-General Shen Yong-Shun of the TAISE, who shared corporate sustainability report standards and benchmarking case analyses, as well as further introduced significant issue analysis methods and ESG indicators research and analysis to the students. The program also invited Lee Yi-Hua, the Chairman of Zhi Cheng Sustainable Development Services, to deliver a speech and encourage the students. Additionally, Executive Director Zheng Qi-Yi of the TAISE explained the report and comprehensive performance award selection criteria, which greatly benefited the students' future award selection and work requirements.
Both beginner and advanced courses arranged practical exercises for students in groups. After completing the evaluation report, each group presented their findings. The program invited TAISE Executive Director Gu Yang, Professor Yeh Shin-Cheng of the National Taiwan Normal University's Institute of Environmental Education, Research Fellow Zhou Yu-Tian of the Chung-Hua Institution for Economic Research, and Executive Director Zheng Qi-Yi to act as mentors and provide guidance and analysis to the students. The mentors praised the students' mastery of report evaluation and ability to express themselves, shared report writing skills and practical cases, and emphasized the importance of professional empathy when reviewing reports. They also taught the students to be meticulous, dedicated, skillful, and decisive when reviewing reports, and encouraged them to bring this sustainable professional knowledge back to their workplaces to enhance their competitiveness.
Since its inception in 2015,Corporate Sustainability Training Workshop for TCSA Judges has attracted more than 7,735 participants. The " 2023 Corporate Sustainability Training Workshop for TCSA Judges" beginner and advanced courses are now open for registration and are filling up quickly. Managers or executives who wish to improve their corporate sustainability reports and performance, college students interested in CSR, and members of the public are welcome to participate. For more information about the program: https://tcsaward.org.tw/tw/about/summit/401. (The courses are in Chinese).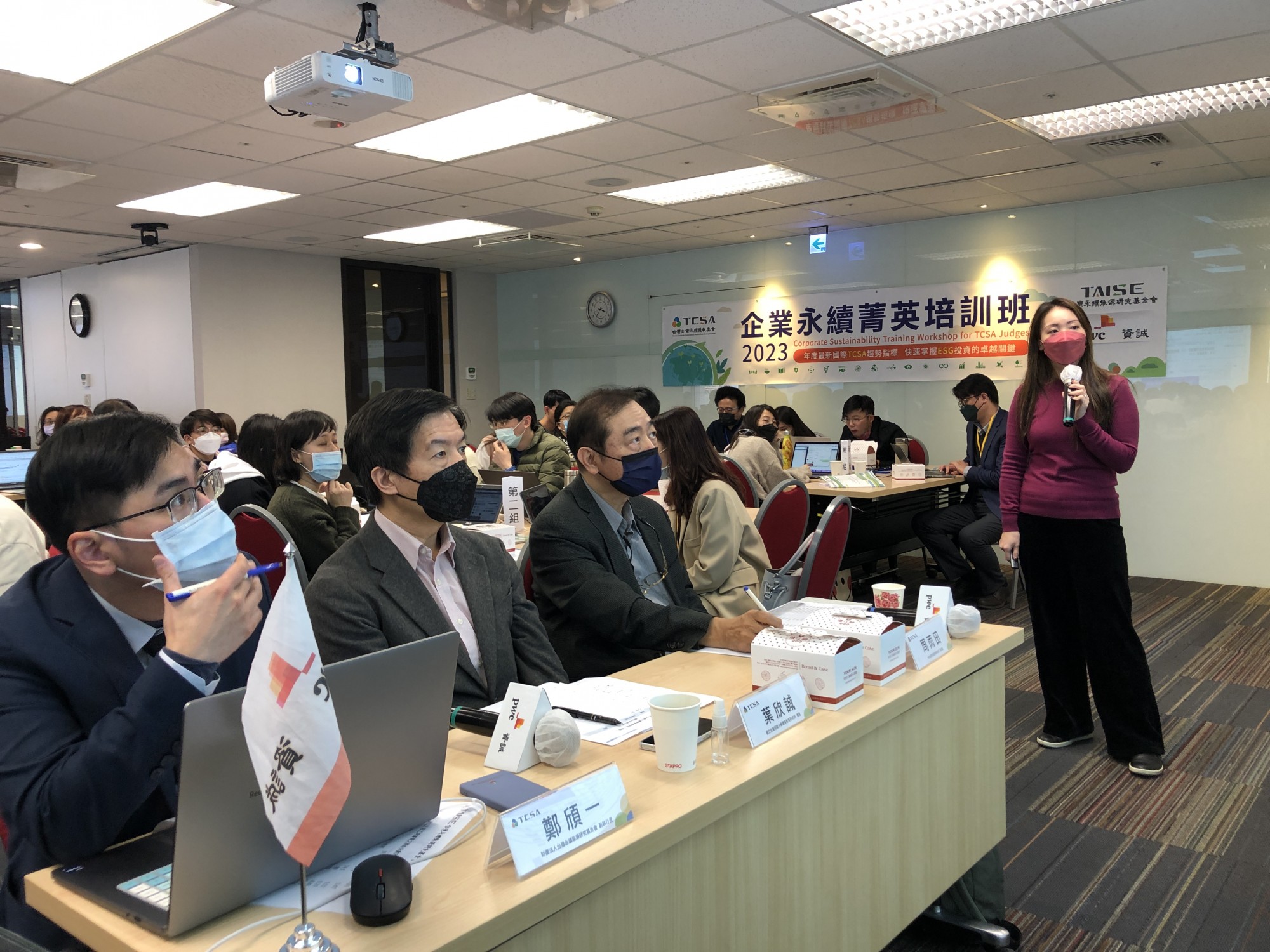 Impressive presentation by the trainees during the practical exercises. The evaluating mentors were fully engaged in taking note of the trainees' suggestions.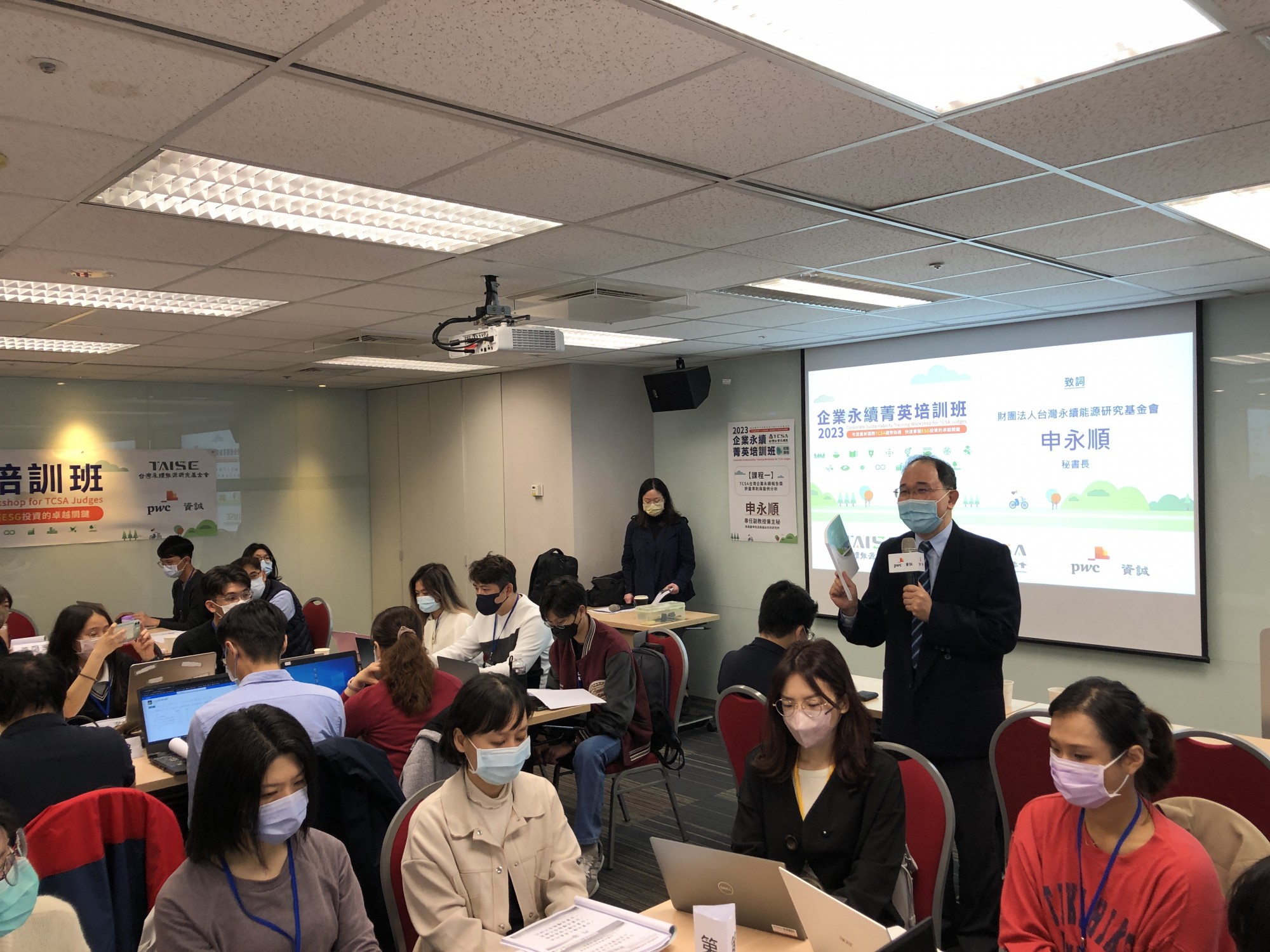 Secretary-General Shen Yongshun, who encouraged to the students during the course.