2022.12.15
2022 TCSA Announce Foreign Companies Comprehensive Performance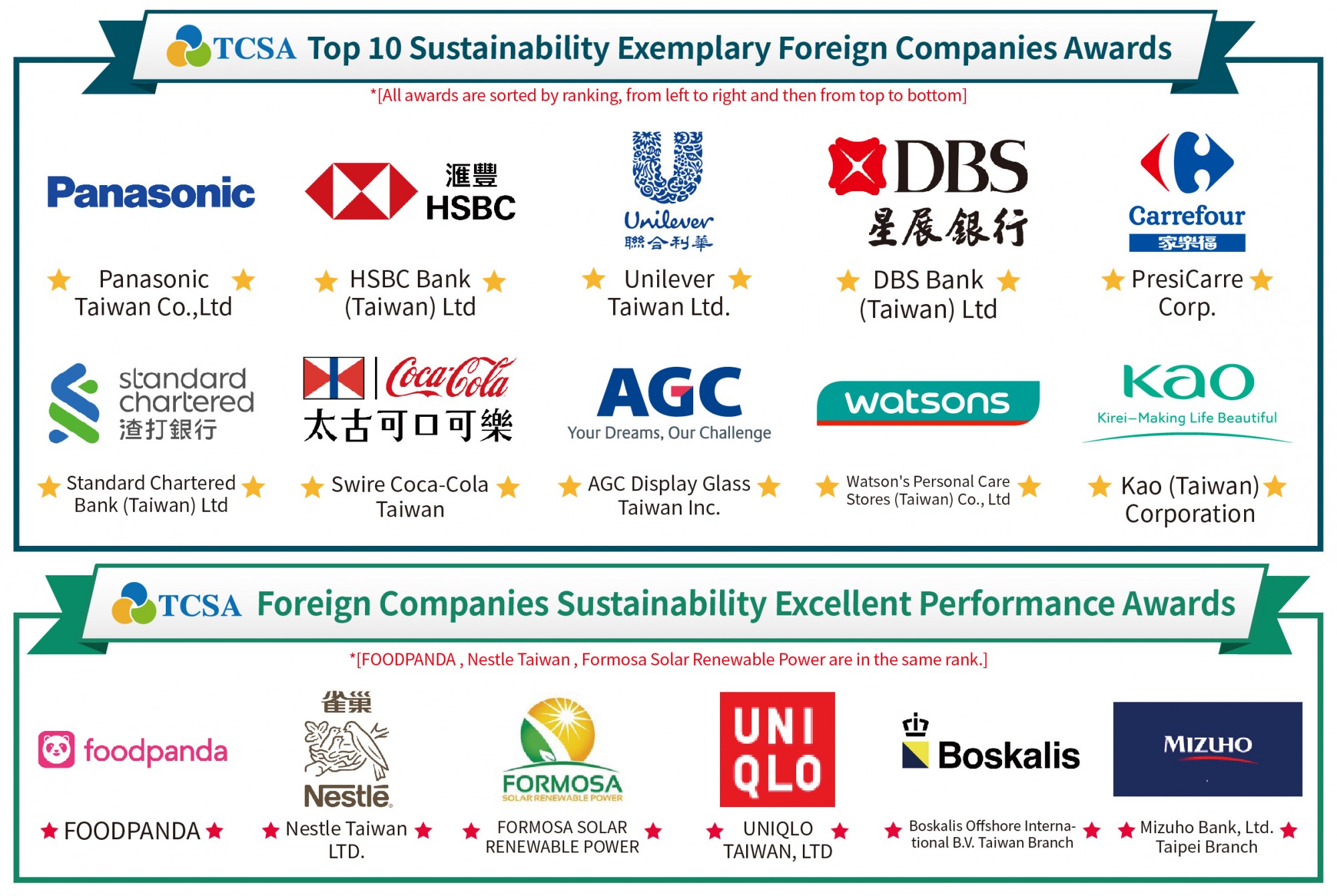 The results of the 2022 Taiwan Corporate Sustainability Awards (TCSA) "Comprehensive Performance: Foreign Companies" were announced in November after a highly competitive selection process. The general convener of these awards, Ambassador-at-large, Dr. Eugene Chien noted that there were nine international companies hailing from Japan, the UK, the Netherlands, Singapore, Germany, Luxembourg, Switzerland, France, and Hong Kong participating in the competition. ESG criteria were evaluated during the selection process based on "Understanding and Execution of CSR Policies, "Corporate Governance Performance", "Qualified Personnel Development Performance", "Environmental Protection Performance", "Social Inclusion Performance", "Supply/ Value Chain Management Performance" and "Recognition of Outstanding Achievements". The top ten sustainable model foreign companies were selected through briefing review meetings.
The jury members highly affirmed foreign companies' efforts to invite local communities together to change society. For example, the "Store-Community CSR Sponsorship Program" from Carrefour encompasses diverse public welfare services including education, environmental protection, and charity to care for disadvantaged groups or people with voluntary service initiated by employees.
Panasonic Taiwan is committed to reducing carbon dioxide emissions. This company is working towards creation and more efficient utilization of energy exceeding the amount of energy used and moving toward the goal of "2030 carbon neutrality " and the vision for "2050 Energy Used < Energy Created".
Meanwhile, HSBC Taiwan promoted charitable anti-epidemic donations to fulfill CSR during the epidemic last year; Unilever Taiwan is committed to promoting a fairer and more socially inclusive world and strives to create opportunities for small businesses and disadvantaged groups to be ready for the changing future.
International companies with operations deeply cultivating Taiwan for a long time and implementing the spirit of localization merited recognition by the judges.