亞太永續行動獎-亞太永續行動獎 宜居永續城市獎:Outstanding City
臺北市政府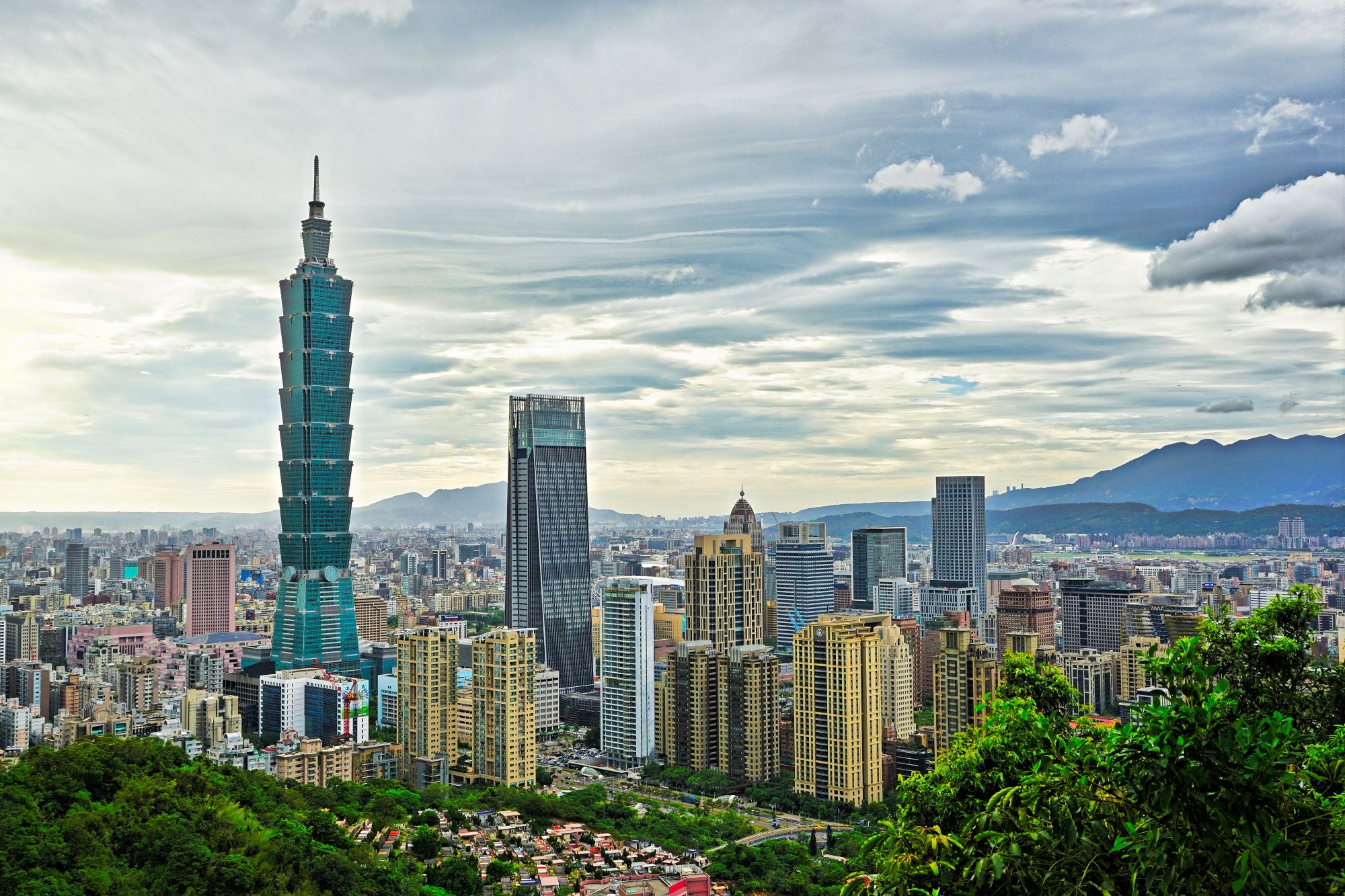 Sustainable Taipei Net Zero Actions
In 2004, for the vision of building a "Livable and Sustainable Taipei", the City set up the "Taipei City Council for Sustainable Development". The Council established a platform for various parties to participate in municipal administration and regularly review the City's sustainable development policies.

In 2019, the City followed in the footsteps of advanced international cities by implementing "Global Perspective, Taipei Action", prioritizing 7 Sustainable Development Goals (SDGs), and releasing the "Taipei City Voluntary Local Review (VLR)". After considering the importance of education, gender equality, economic development, and infrastructure, 4 additional goals were included in 2020 when publishing the second edition of "Taipei City VLR", in which the City also presented its COVID-19 response measures.

As urban governance faces the severe challenge of climate change, the City announced the commitment to pursue net zero emissions by 2050 on Earth Day in 2021. Based on the existing results of sustainable development, the City examined how SDG goals and targets were connected to climate actions by publishing the third edition of "Taipei City VLR" centered on SDG 13. In October 2021, the City proposed its net zero pathway followed by the publication of the "White Paper on Taipei City 2050 Net Zero Actions" in March 2022.

The City's sustainability-centric urban development policy is a bridge to net zero 2050 and a necessary path towards a "Livable and Sustainable Taipei" City built on inclusivity, safety, resilience, and sustainability. After years of effort in response to SDG 11 "Make cities and human settlements inclusive, safe, resilient, and sustainable", the City has achieved excellent results with the hard work of promoting various action plans:

I.Affordable and sustainable transportation systems:
Building a green transport network for "transportation" in Taipei. The principles of Transport-Oriented Development (TOD) are incorporated to adjust land use allocation to provide user-friendly and people-centered transportation environment. The Taipei Metro is the backbone of the City's public transportation, supplemented by electric buses, shared vehicles and scooters, and taxis, along with options such as walking or renting a a YouBike. A "push-and-pull" strategy is adopted to formulate the "Green Transportation Policy" that won the German Red Dot Design Award in 2021, establishing Taipei as a green transportation model city.

II.Involvement in urban planning and management:
Starting 2019, the City has launched a national spatial planning initiative through TOD and Educational-Oriented Development (EOD), aided with citizen participation to deliver public-private partnership in urban development. With "Taipei Vision Plan Studio" as a platform for public participation, the initiative hosts more than 35 events to communicate with participants from industry, government, and academia. Green buildings, smart homes, and circular economy were promoted under the framework of net zero 2050, prioritizing TOD, EOD, and urban regeneration, thus establishing a green resource development strategy. The City has revised detailed 2.0 plans for the TOD permit application, establishing measures for green buildings, electric vehicle charging infrastructure, construction waste reduction, green coverage enhancement, reducing parking spots, and policies beneficial to pedestrians and bicycles to guide urban regeneration and create a net zero demonstration zone.

III.Minimize damages caused by natural disasters:
Enhance the environmental tolerance of Taipei and introduce resilient thinking in urban infrastructure. The "Taipei City Climate Change Adaptation Plan" was proposed to reduce the adverse effects of climate change. An additional "Taipei City Regional Disaster Prevention and Response Plan" was established based on potential disaster scenarios and risk analysis as a comprehensive guideline for the City's disaster prevention. Placing the concept of a Sponge City at its core, the City presents three major visions, "resilience and adaptation", "sustainable water use", and "vibrant water environment", ensuring the capacity for retaining water infiltration in response to the challenges of extreme rainfall. To protect the public from extreme temperatures during summers, a heat wave early warning notification system was implemented for the first time; additionally, in-depth discussions were held for high-turbidity incidents in the water supply. Ultimately, "Feitsui Raw Water Tunnel Project" initiated in 2019 was completed in 2021.

IV.Minimize impact of urban development and economic activities on the environment:
In response to the challenges of climate change and improvement of urban environment quality, the City revised the "Environmental Impact Assessment Review Criteria for Taipei City" in 2022 and pioneered the inclusion of offsetting greenhouse gas increases, buildings energy efficiency, slope management, and other review requirements. Since 2016, the "Taipei City Clean Air Action Plan" was promoted as a movement toward the World Health Organization guidelines by adopting a strategy of "low emission, green transportation, and regional cooperation". The City's annual average concentration of PM2.5 has dropped from 19.6μg/m3 in 2014 to 11.8μg/m3, an improvement of approximately 40%. The City also promoted the policy of "dual-use shopping bags", banning disposable utensils in combination with a reusable cup takeout service proposed by the public. The City has established 52 service locations to encourage citizens in reducing waste from the source.

V.Safe and affordable housing:
To deliver "a fair and affordable life" that responds to citizens' expectations, Taipei City builds high-quality housing that is sustainable, smart, energy-conserving, earthquake-resistant, and accessible. As such, the City guarantees the rights to housing for disadvantaged groups and ensures stability for citizens. Through citizen participation and review, the City establishes a selection mechanism, guaranteeing public housing to residents under certain status, thereby achieving housing justice. New lifestyle models have been introduced to public housing, such as "Taipei Nangang Depot Public Housing", demonstrating various strategies, including an energy management system and carbon footprint reduction in building materials generation process. The Nangang Public Housing is a first-of-its-kind across Taipei City and Taiwan that introduces circular economy practices.
VI.Protection of world cultural and natural heritages:
The City is home to the highest number of cultural heritage in Taiwan, resulting in a cultural movement of converting historical buildings into cultural hotspots. The public sector provides a matchmaking platform to combine the funding and creativity of privately operated teams in the repair of old buildings, thus achieving "urban regeneration through cultural pathways". Moreover, "No. 1 Food Theater", the City's historic building, won the 5th National Cultural Heritage Preservation Award in 2020 in the "Contribution to Preservation" category.

VII.Safe, inclusive, and green public spaces:
Livable cities begin from the water and greenery at our fingertips. The City proposed a " Green Taipei 15 Year Vision Plan " with the goal of building an urban green ecosystem. The urban project aims to achieve green surface area to 540.84 hectares per 100,000 persons by 2030 via gradually increasing the average green area per capita. Since 2018, the City has promoted "Taipei Grand Trail", a 130 km long-distance urban hiking trail that combines the riverside bikeway to form a green belt (mountain trail) and blue belt (river trail). In 2020, the City partnered with National Geographic to present Taipei's beauty to the world through videos. Taipei City's long-term management and implementation of water and green infrastructure have led to green public spaces that are safe and inclusive, which greatly improved the public health and benefit in striving to become a "Livable and Sustainable Taipei".

In line with the net zero global consciousness and sustainable development trend, Taipei City, the capital of Taiwan, must proactively address climate change. The net zero pathway proposed by the City in 2021 outlines a 30-year blueprint for deep decarbonization based on the principles of "from public to private sector, from inner to outer". Our Pathway centers on three core net zero pathways (smart zero-carbon buildings, low-carbon green transportation, and zero waste, full recycling). In June 2022, the City Council passed the third reading of the "Taipei City Self-Government Ordinance for the Management of Net-Zero Emissions", as the guiding principle for long-term urban transition. Through a series of measures including specific climate action plans and budgets, building an eco-friendly green capital, prospering through the green economy, and establishing a shared society that is both friendly and inclusive, we will move towards the vision of a "Livable and Sustainable Taipei".