亞太永續行動獎-亞太永續行動獎 宜居永續城市獎:Outstanding City
臺南市政府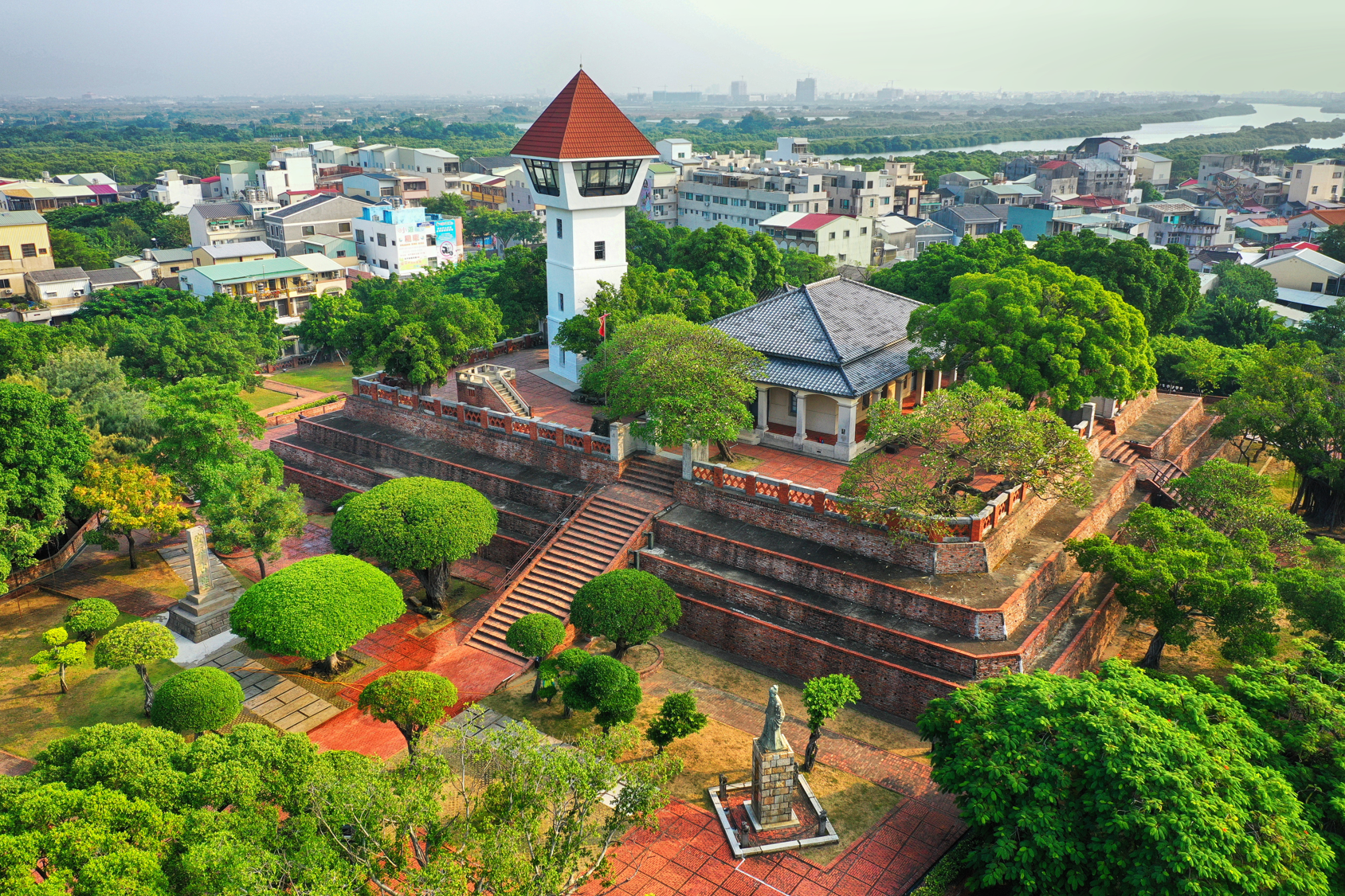 Low Carbon and Sustainability: Net-Zero in Tainan-International, Sustainable and Livable
Tainan city was the first city to be developed in Taiwan. The base of culture formed over nearly 400 years, technology and sustainable development, the goal of transformation into a net-zero city for 2050. Tainan City has incorporated the thinking of United Nations SDGs goal 11: sustainable cities and communities, we have proposed a city policy of future vision "sustainable and livable greater Tainan City." It will help promote the welfare for the people in a healthy environment with economic prosperity as well as care for the elderly women, children and immigrants. Moreover, Tainan was the first city in Taiwan to formulate the "Self-Government Ordinances for a Low-Carbon City" to set up a concept of sustainable development to raise the standard of living for the people and create more prosperity. We want to create a resilient low carbon sustainable city and these are our current results of achievement in Tainan city:

11.1 SAFE AND AFFORDABLE HOUSING: The Tainan government uses realistic and achievable strategies including rent subsidy management and social housing to promote the above in three stages. In addition, the city government encourages those who accumulate houses to release the house into the rental market for the rent management to take care of the houses. Also, to prevent the landlord from raising the rent to the tenants to account for the housing tax there is a new policy in place, "Tainan City Housing Tax self-governing rules" will ensure that by July of 2023, housing justice will be achieved with more taxation in the right place at the right time.

11.2 AFFORDABLE AND SUSTAINABLE TRANSPORT SYSTEMS: There are four promotions: MRT-based public transport system, green transportation, road safety friendly, and adjustable transportation localization service. For the MRT-based public transport system, there are already 124 bus routes transporting 12.67 million people in 2021. The little yellow bus has 12 routes with accumulated passengers reaching 56,000. For the green transportation, there are 50 electric buses operating right now and it is estimated that in 2030 there will be 400 electric buses in Tainan City, fully electrified and catering for the handicapped people. Since 2016 to 2021, T-bikes have been used the accumulation usage is 3.63 million. There are 1,104 motorcycles with for shared uses. This is another option for the citizens as well as tourists. Moreover, modified LED street lights, improve the road safety. For the handicapped in terms of bus service, the service reached 249,870 operations providing service to 461,709 passengers in 2021.

11.3 INCLUSIVE AND SUSTAINABLE URBANIZATION: In 2015, Fey-Ya New Village, nearest city centers and specialty parks were planned. The city government wants to put people at the center place and make the city a friendly city for the people. It is a step-by-step process to make the city recognizable for its specialties and to have international competitiveness. The vision is for a sustainable and livable city. In 2021, the government has won 16 awards for architectural designs and in addition the city plans to establish handicapped people friendly roads as well as building a total of 659 handicapped friendly public toilets. The Tainan City Bus Hub has built handicapped friendly facilities for the handicapped and for senior citizens, providing very convenient services.

11.4 PROTECT THE WORLD'S CULTURAL AND NATURAL HERITAGE: In Tainan city, there are 144 heritage sites with 22 of them categorized as national heritage sites. In order to protect these very important heritage assets and to revive the wonderful history of Tainan, many efforts are made to conduct the medium and long-term project of Wu Shan Tow reservoir and Jia Nan Waterways. Projects also include reviving the Che-Kan building. There is also the project of temple and museum revival plan. The purpose is to allow history to come back into the everyday living areas for the citizens. In addition, the city has implemented in the year 2010 the rules of engagement for disaster reaction for the city's heritage and historical sites so that every half year, drill is performed for disaster management to protect these sites so that the capability of the sites to withstand crisis and disaster will be strengthened.

11.5 REDUCE THE ADVERSE EFFECTS OF NATURAL DISASTERS: Tainan city government has strengthened the resilience and revive ability against natural disasters so that the effect of these natural disasters will be minimized. In 2021, the governments climate change adaptation program has been amended with 53 amendment projects. In terms of protection against disasters a plan of smart flood prevention network project has been introduced which uses the Internet to prevent disasters so that the decision maker may grasp the situation quickly and make improvements. This project has won the IDC 2020 Smart City Asia Pacific Awards.

11.6 REDUCE THE ENVIRONMENTAL IMPACT OF CITIES: Policies are implemented which includes: 'Solar City 2.0', 'Bright Sky Plus', 'Re-usage of waste water and swamp fluid', and 'recyclable use of industrial waste material' 4 projects. In 2021, renewable energy reached 2.5 GW. Air quality AQI<100 ratio exceeds 80% between 2020 and 2021. In 2021 daily provisions of industrial water is 16,800 ton. Waste recycling includes reusable and recyclable pallets from furnace to be used as ground filling materials. These could be used for fillings in building roads and dams, replacing natural resources to decrease mining.

11.7 PROVIDE ACCESS TO SAFE AND INCLUSIVE GREEN AND PUBLIC SPACES: For "one public park for one community area" project. Unique parks with special scenery are established to increase green pasture areas, and to help absorb carbon emission. In 2021, there are new establishments for 15 specialty public parks. The accumulated park stands at 524 parks reaching a total area of 805 hectares.
Facing the fight extreme climate change its main battle goal. Tainan published 2021 Tainan City Sustainable Development Goals Voluntary Local Reviews. The report will be used as a guide for inspecting the city's implementation status of sustainable development and making improvements in various departments/bureaus so that we can strive together for the environment and future generations.