亞太永續行動獎-亞太永續行動獎 政府、NGO組:銅獎
財團法人全民健康基金會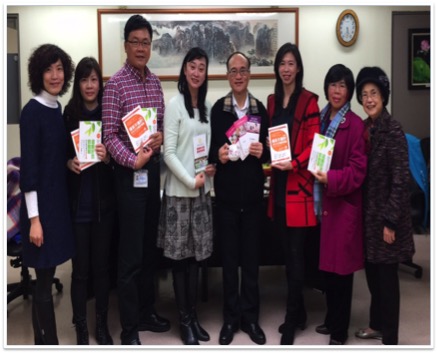 COVID Dose Not Lockdown Learning: Get rid of fatty liver of grade 3 to 5 students via online program.
Led by Dr Hsiao-Ching Nien, MD, PhD, CEO of Taiwan Health Foundation and Physician of the National Taiwan University Hospital, the "Taiwan Health Foundation Good Health School" targets elementary school children from grades 3 to 5 for health education.

The school gather physicians, nutritionists and volunteers, and are under the supervision of the The Department of Education of the Taipei City Government. From 2007, we conducted at least 50 physical lessons.

Since COVID-19, our foundation continues our belief in health education and conduct online lessons. We cooperated with the National Taiwan Normal University since 2021. Together we successfully conducted "Online-Version: Taiwan Health Foundation Good Health School – Say Goodbye to Fatty Liver". We were totally arranged 20 online lessions, benefiting over 500 school children and their families.

Besides the children's benefits, we assisted school teachers in creating new extracurricular teaching activities.

In the future, our seminars will extend to physical summer camps, and junior and senior high schools.