亞太永續行動獎-亞太永續行動獎 政府、NGO組:金獎
臺中市政府環境保護局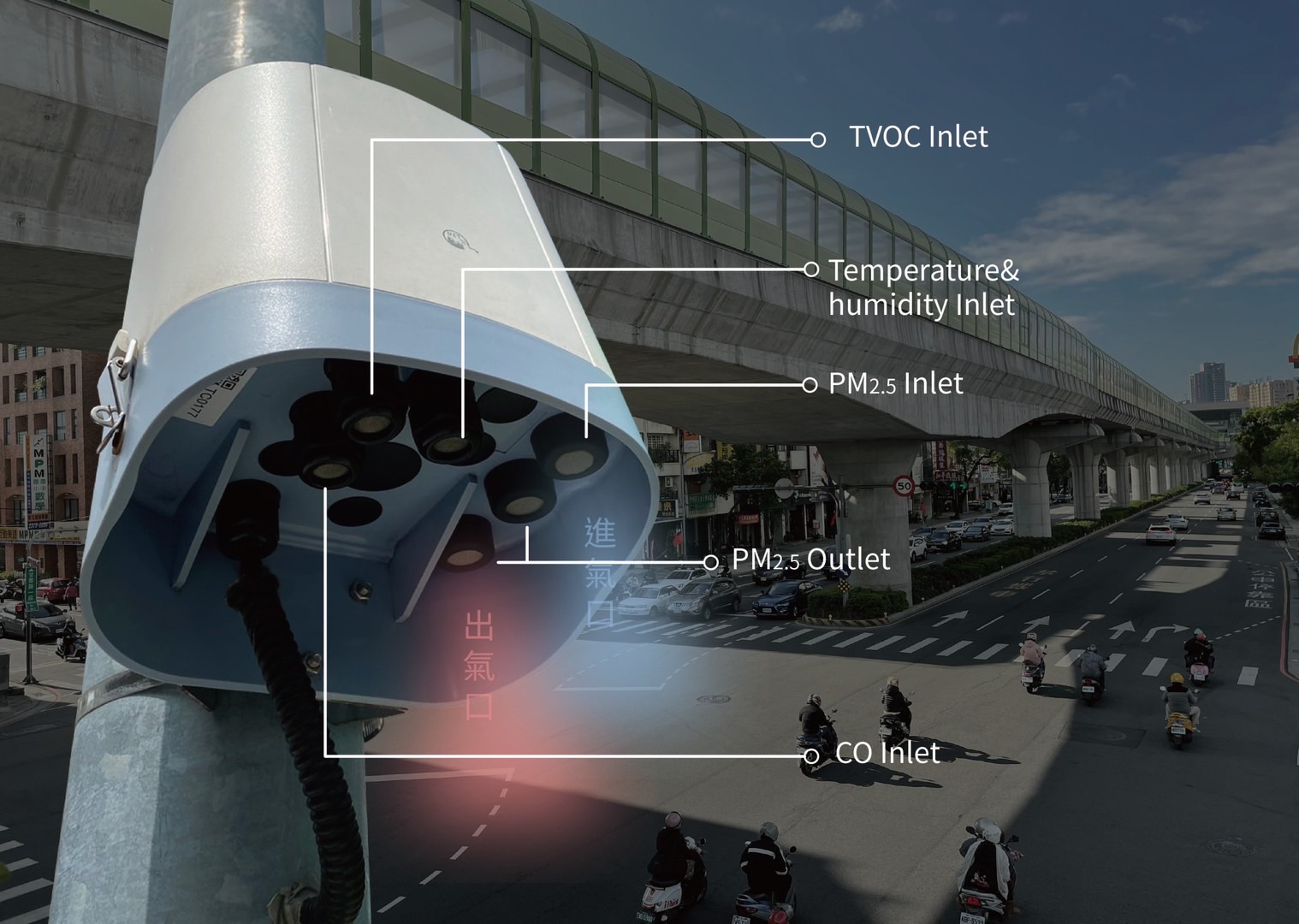 Taichung City Air Quality Sensors Internet of Things (IoT)
Taichung City is the second largest city in Taiwan. However, construction causes environmental load, along with the basin topography, it makes the air pollutants become more easier to accumulate and will affect public health.
Since 2019, Environmental Protection Bureau has set up 1,411 air quality sensors. Which connect with 4G network monitoring and IoT technology could provide real-time air quality data query.
Cooperate with the national policy, Taichung City fully used domestic sensors that meet the commercial L2 level of information security and established air quality data center. By using geographic information system and data analysis to display pollution hotspots and the latest real-time data, which could strengthen inspection effectiveness.
Alert notifications through smart phone app- LINE can improve the tracking of pollution sources in industrial areas, increasing the convenience and mobility of inspections. It can also be applied to multiple environmental management measures to improve air quality in Taichung City, and achieve SDG3, 4, 8, 9, 11, 13, 16 and 17. Making Taichung a leading smart and sustainable city.