亞太永續行動獎-亞太永續行動獎 大學組:銅獎
朝陽科技大學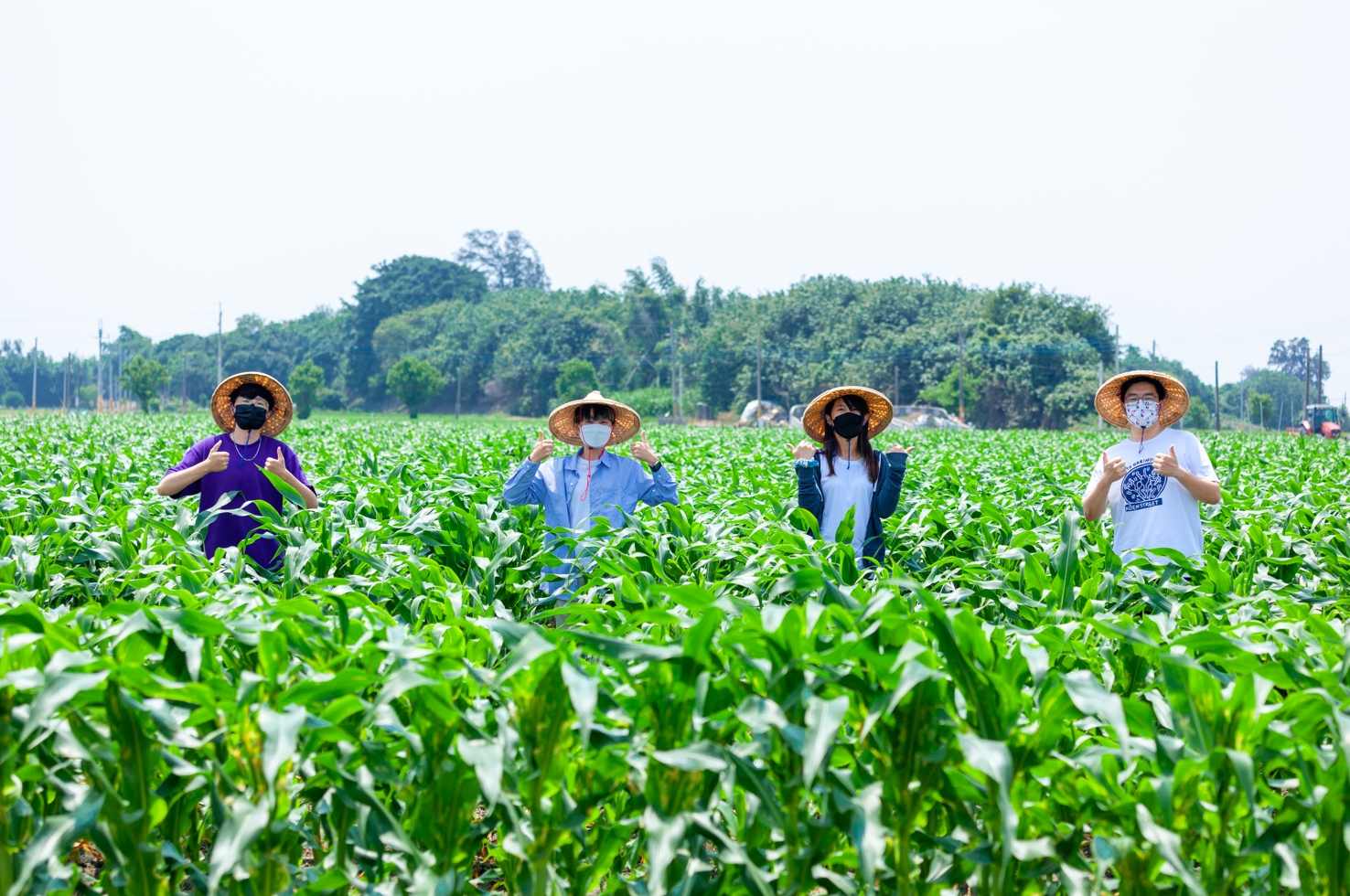 Harmonious agriculture concerto with farmers
Taiwan overall food self-sufficiency rate has dropped from 107% in 1961 to 32% in 2019. Although Taiwan has an excellent environment for crop agriculture, fewer people are willing to engage in farming and growing crops. In traditional farms, the use of pesticides is necessary in ensuring the quality and harvest of crops. However, although chemical pesticides have immediate and extensive control benefits, they are accompanied with problems such as residual pesticides, pest resistance, and environmental hazards. The global food crisis is becoming more serious; how can Taiwan be self-sufficient?

To revitalize Taiwan's agriculture while taking into account the issues of environmental protection, agricultural productivity and farming manpower, the Department of Applied Chemistry of Chaoyang University of Technology has started agricultural projects in Yunlin County, located in western Taiwan. These projects introduced the use of insect pheromones instead of chemical pesticides to promote environmentally friendly agricultural methods. Through environmental monitoring and analysis, the research team provided farming advice and mentored over 220 local farmers, improving production capacity and quality. The problem of farming manpower is rooted in the poor farming environment and unstable income. The project team provided innovative agricultural product processing and creative marketing, shortening the path from farms to consumers, hence increasing the profit margin for farmers. This new agricultural image can help attract young people to participate in food farming.

The process of agricultural transformation requires a shift in the farmers' attitude towards crop farming, by embracing new technologies and marketing strategies. The team has been accompanying the local farmers for the past 11 years, deeply understanding their needs and the challenges encountered. Starting from the introduction of green agricultural technology, and practicing the integration of research and agriculture, the team has successfully created opportunities for sustainable production to solve the problem of the food crisis.