亞太永續行動獎-亞太永續行動獎 大學組:金獎
中華醫事科技大學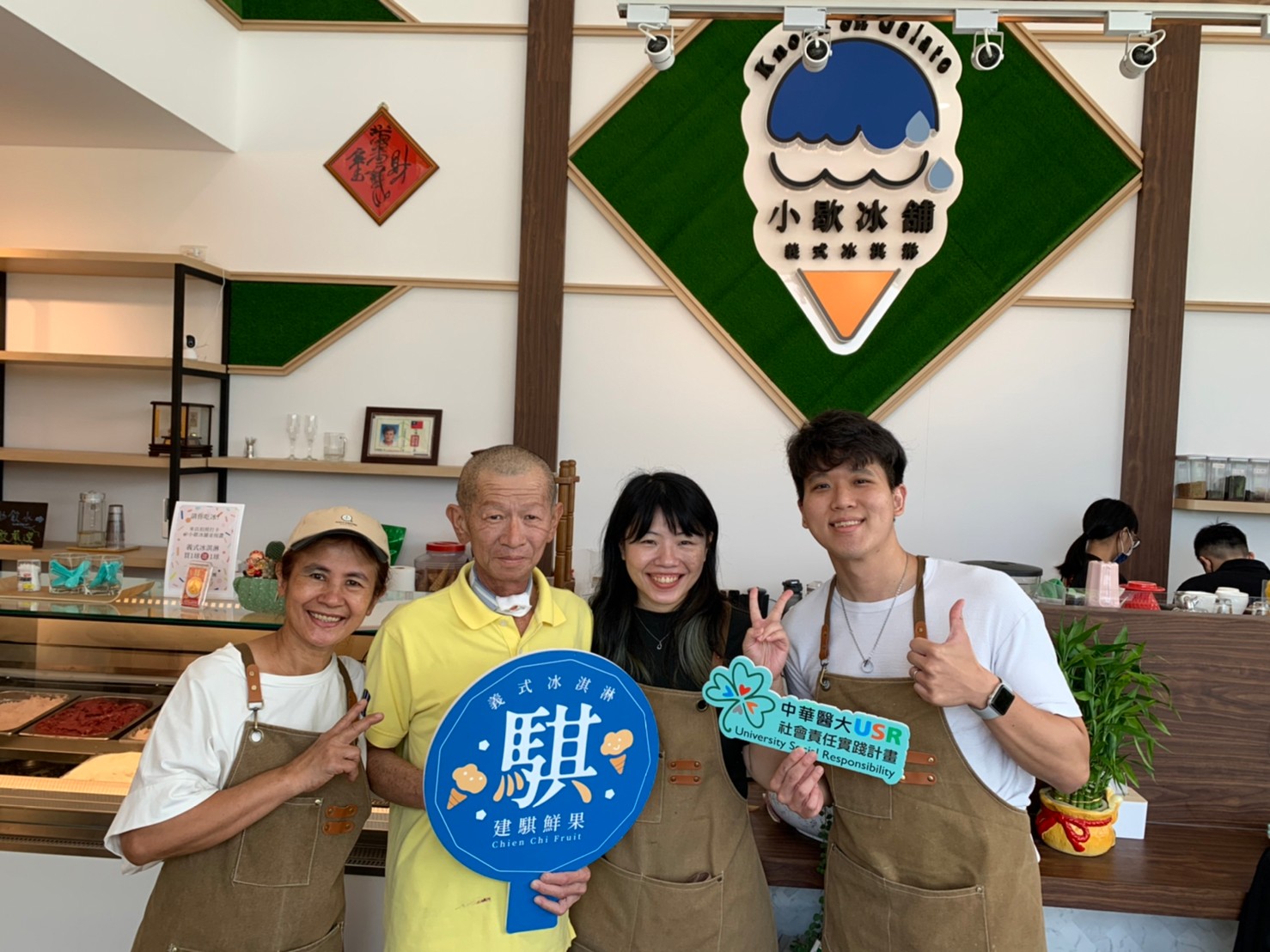 A Practice of local sustainable management: Creating a break stop in Nanhua
The USR team at the Chung Hwa University of Medical Technology hopes to succeed in creating a place where everyone can connect with the land and find their own value and place of survival. Given this, the USR program upholds the spirit of giving back to society by taking academic knowledge and skills to the rural areas to carry out meaningful translations. Implementing marketing strategies to create shared value.
Due to its remote location and poor conditions, the population in the rural areas had become smaller each year under the influence of fewer children and an aging population. The team and the residents of the Nanhua district are working together to solve those problems encountered by the remote community by revitalizing unused spaces into commercial spaces and building "Ice cream shops" to become new gathering places for local people to communicate and become a powerful device to drive the local population and outsider to innovate.
Our team attracts foreign talents and hometown visitors through diversified work models to enhance local values and the well-being of local life, and change the industrial structure by combining leisure industries with agricultural products to attract the flow of people and money. We also improve the quality of life of the elderly base on co-learning, sharing, and co-creation as motives. Based on these practices, we create a "Good Circle" for rural communities.