亞太永續行動獎-亞太永續行動獎 企業組:金獎
玉山金融控股股份有限公司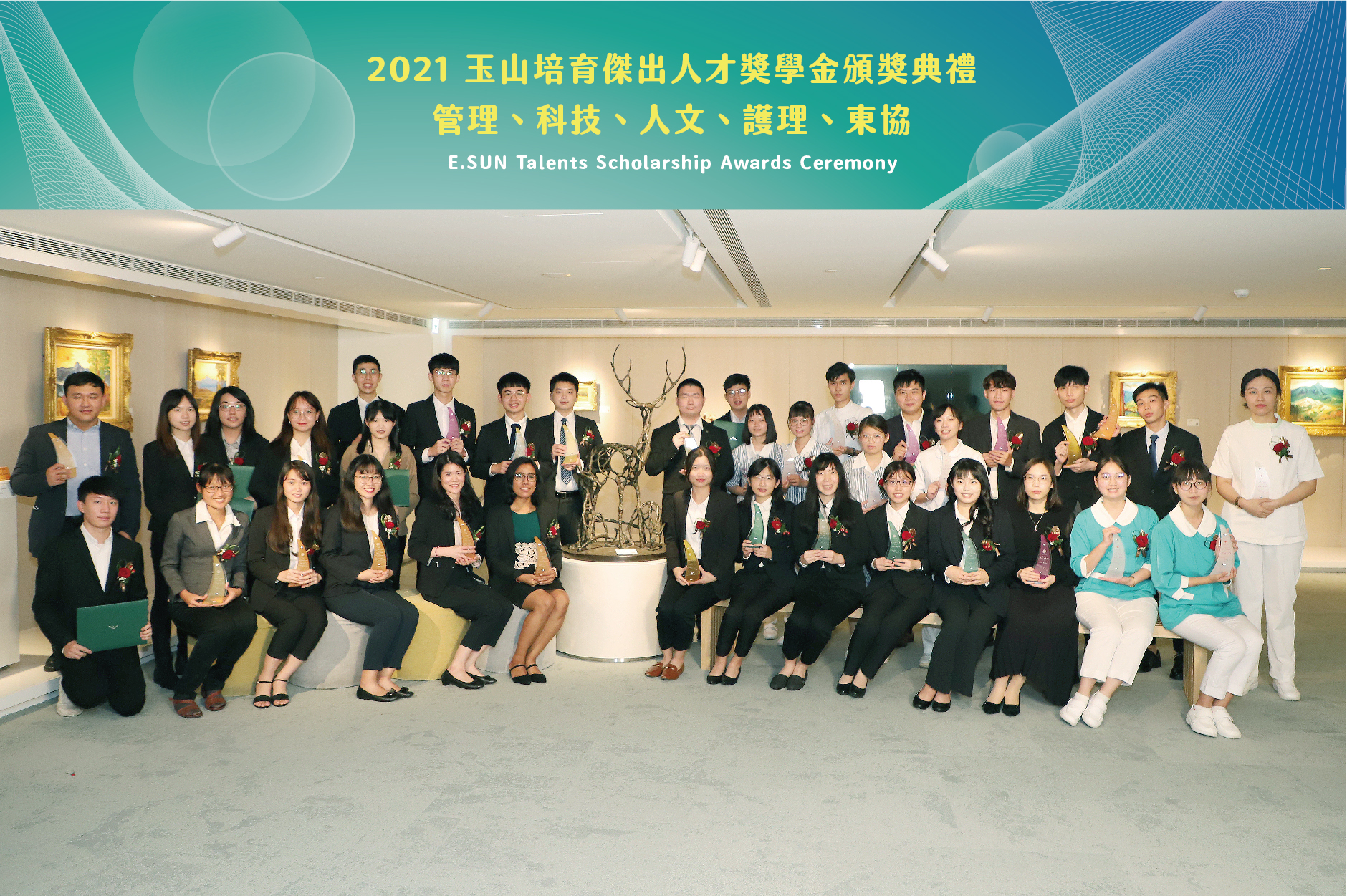 Together! We are one!
E.SUN believes that enterprises have three mountains to conquer when it comes to business management: overall performance, social responsibilities, and sustainable development. Aside from pursuing a good overall performance to meet stakeholders' expectations, we further implement our corporate social responsibilities by acting as a corporate citizen who gives back to society, thereby exerting positive influence.
To create a workplace that features diversity, inclusiveness, and gender equality, we recruit talent from a wide range of groups, e.g., talent of different nationalities and different disciplines, the physically challenged, indigenous people, and LGBTQI+. In 2021, we set up an accessible counter at all operating locations. We also actively engaged ourselves in industry-academia collaboration by sponsoring campus activities that involve participation in financial courses and by offering scholarships, thereby cultivating talent of different backgrounds and deepening our talent pool.
To support the UN's SDGs5 "Achieve gender equality and empower all women and girls", E.SUN offers an equal remuneration structure, an equal promotion system, and an equal access to education and training. We encourage promoting women colleagues to managerial positions; the ratio of women to men in managerial positions is rising year by year. E. SUN pioneers in setting up the "E.SUN Baby Development Fund", subsidizing each childbirth for NT$100,000; subsidies granted so far exceed NT$200 million. We offer leave which is above the statutory requirements, e.g., 60 days of maternity leave, 8 days of pregnancy checkup leave, 8 days of paternity leave, and 8 days of pregnancy checkup accompany leave. We also allow employees to work flexible hours and work from home. In doing so, we commit ourselves to creating a friendly workplace, thus making E. SUN the second home to employees. In 2020, E. SUN obtained the 1st Taipei City "Workplace Gender Equality Indicator" certification, which is a recognition for our fulfillment of corporate social responsibilities, e.g., promoting gender equality and taking care of employees.
E.SUN will uphold our core values and persistently expand influence, aiming to achieve sustainable development.