2020.07.16
The 13th Taiwan Corporate Sustainability Awards Reaches Highest Number of Participating Companies
Taiwanese companies, universities and hospitals are fearless amidst the coronavirus epidemic, constantly passing on positive vibes in the society. The 13th Taiwan Corporate Sustainability Awards hosted by Taiwan Academy of Corporate Sustainability has received more than 210 applications from participating companies since its opening registration, surpassing last year's number of 197. Applications for the event are open until August 1st. Taiwanese companies, international companies, hospitals, schools and non-profit organizations are welcome to compete for the highest sustainability honors. For the announcement of relevant selection methods and event details, please go to the event official website: tcsaward.org.tw
Chairman Ambassador Eugene Chien, President of the Taiwan Academy of Corporate Sustainability, announced that due to the rise of responsible investments in recent years, large international funds and investment institutions have prioritized ESG principles (Environment Social Governance: environmental protection, social welfare, and corporate governance), to which nearly 70% of investors responded by valuing corporate ESG performance. Relevant data shows that ESG performance is highly correlated with corporate profitability. The "Corporate Comprehensive Performance Award" is to recognize that the company's senior executives have clear values, principles and visions for the company's sustainability performance, and have clear governance structures and goals, which can then be integrated with the ESG sustainability strategy plan. The previous award-winning companies have not only been officially recognized, but also became the ESG's investment target and the first choice for gathering outstanding talents. Therefore, they have inspired national companies to promptly sign up, causing the number of participating companies to grow rapidly.
Chairman Ambassador Eugene Chien further expressed that the number of university participants has also increased significantly. This is mainly due to universities around the world being very concerned about sustainable development issues. Since 2016, the International Association of University Presidents (IAUP), called on universities all over the world to integrate sustainable development goals with the concept of world citizenship in their teachings, research and middle to long-range development plans for schools. In addition, the British Times Higher Education World University Rankings Magazine, which has long grabbed the attention of the global higher education community, also announced the "University Impact Rankings" for the first time in 2019. Its evaluation index is based on the United Nations "sustainable development index" to measure the impact of global universities. In order to highlight the outstanding performance of national universities in social responsibility or sustainable development, the new "USR Sustainability Plan Award" has been added. This award has received considerable attention from national universities. So far, the response has been overwhelming, with applications from more than 20 universities.


Applications for this award are until August 1st, and an awards ceremony is planned on November 18th this year in conjunction with the 3rd Global Corporate Sustainability Forum (GCSF), one of the nation's largest sustainability event to publicly recognize the winning companies. The event is expected to gather national and international companies, official, academic and research institutions, as well as other important guests to attend the awards. Taiwanese and international companies, government agencies, hospitals, schools, non-profit organizations and other institutions are encouraged to seize this excellent opportunity to display their sustainable ESG performance and social influence. Competing for the highest honor of corporate sustainability has become the center of interest to attract the public and investment institutions.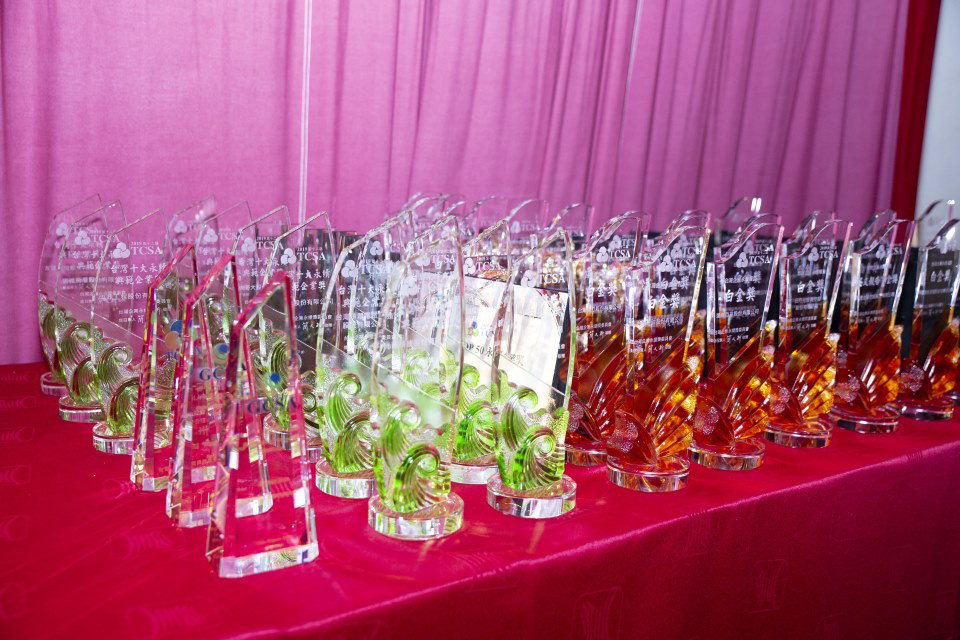 Taiwan Corporate Sustainability Awards sets off sustainability trends, with companies and universities competing for the highest sustainability honors