2018.11.18
International Corporations with the best CSR performance in Taiwan!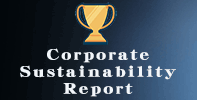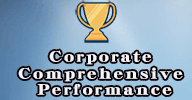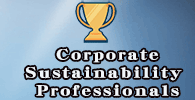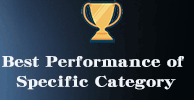 Taiwan's most authoritative, transparent and comprehensive selection process for CSR Awards, the Taiwan Corporate Sustainability Awards (TCSA) today announced the 2018 winners for the category of "Most Prestigious Sustainability Award - Top Three Foreign Corporates". The winners, respectively, were Panasonic Taiwan ("Deep Local Roots, Reverberating Panasonic Forest"), 3M Taiwan (Local Sustainability, Continued Innovation), and Standard Chartered (Here for good!). The International Corporate Award winners were recognized for their contributions to Taiwan's realization along the three ESG dimensions of environmental sustainability (E), social inclusion (S), and corporate governance (G), and for setting exemplary best practice benchmark examples, especially in their establishing deep roots in Taiwan and realizing the spirit of localization and respect for multicultural and multilingual Taiwan, which the Judges found very admirable.
This year's judging processes involved 343 volunteers and 92 renowned experts, for a total of 435 participating judges to ensure stringent, objective, fair and impartial judging for the selection of the winners for the four major Award categories of Outstanding Corporate Sustainability Professionals, Corporate Comprehensive Performance, Best Performance of Specific Category, and Corporate Sustainability Reportage. For the complete list of Award winners, please visit the official website at (tcsaward.org.tw).